Spa LaLaLaLa Specials, Vixen Bucks and More
Spa LaLaLaLa Specials, Vixen Bucks and More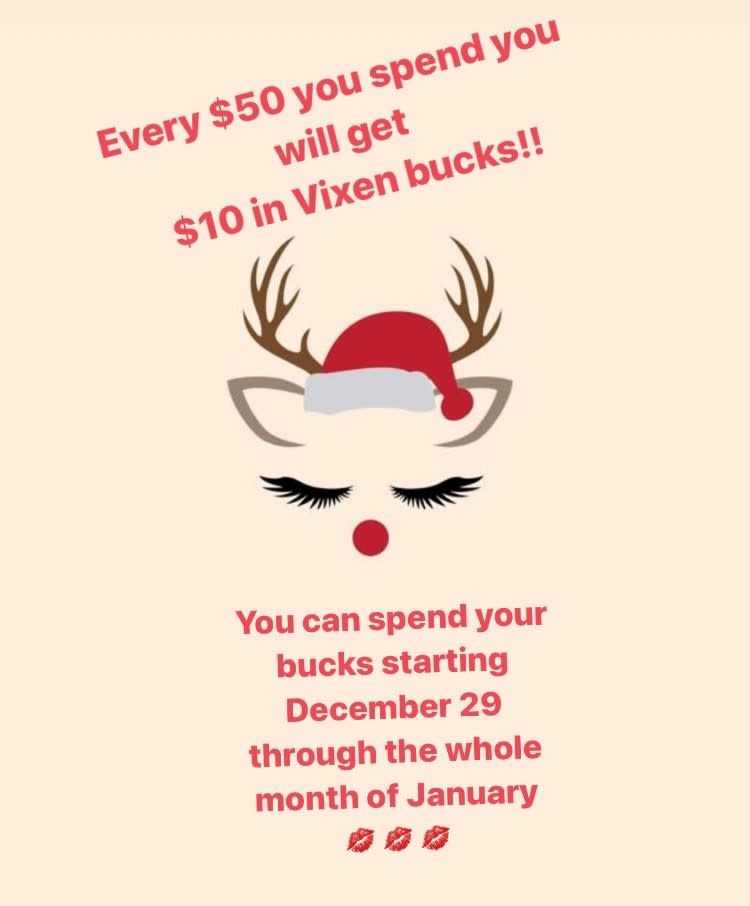 WE ARE OFFERING SOME EXTRA SPECIAL SERVICES THIS YEAR PLUS OUR POPULAR VIXEN BUCKS!
the beauty cafe located at 515 Main Street in downtown Melrose wants to make this holiday season as stress- free as it can be.
Things are certainly different this year but we can help you find some joy in celebrating the season. We are working hard to keep our store sanitized and safe for everyone including our clients as well as our staff.
Even still, some of you may not be comfortable shopping in-store so we have some options for you to feel at ease getting your holiday shopping done with us.
We are offering the following:
Private shopping hours by appointment 781.665.6650
Face time shopping by phone Karen 781.258.5217 or Lisa 617.605.3776
Curb side pick-up
Home delivery within 24 hours
Spa LaLaLaLa Specials:
eFinish 2020 with glowing polished skin!
Our HollyBerry treatment includes a pomegranate enzyme mask leaving your skin glowing and radiant finished with a goji berry yogurt mask leaving you soothe and hydrated.
Call 781.665.6650 to reserve appointment. OFFER good for the whole month of December.
Additional Info
Related Links : https://www.beautycafemelrose.com/
Business/Organization : the beauty cafe
Business Phone : 781-665-6650
Contact Email : karen.thebeautycafe@gmail.com